Product Detail
Product Tags
Hot Selling Hotel Restaurant Stemware
The stemware combines the elegance of traditional utensils with modern aesthetics, redefining modern classics. The elegant shape of goblet get the perfect balance in weight, function and aesthetics. And there're more personalized and diverse elements have emerged.
There are different glass types, suitable for red wine, white wine, champagne, sparkling wine, dessert wine, cocktails.
The goblet is elegant on the outside and strong on the inside. It is very good in durability and reliability.
*The wall of the cup is light and thin, but it can effectively withstand physical shocks
*The smooth and seamless connection of the bowl and the cup legs is not only beautiful, but also effectively reduces the damage rate and saves restaurant operating costs
*Seamless technology can effectively improve the firmness of the cup legs, and the cup legs are firm, stable and beautiful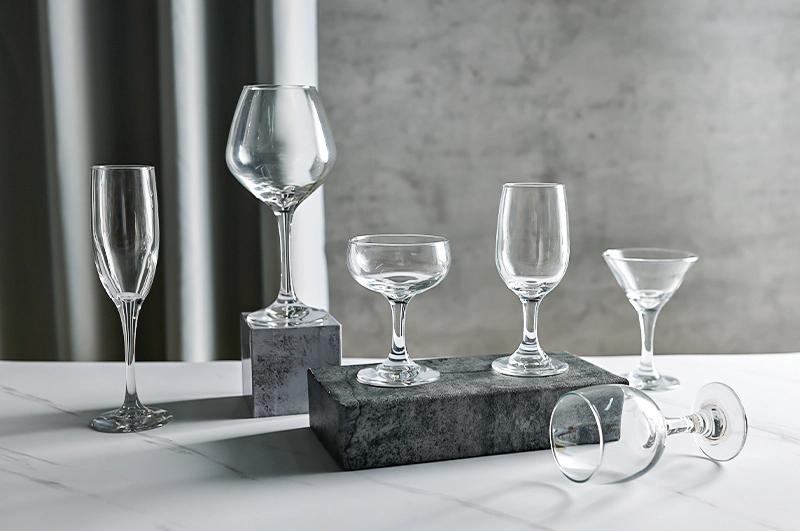 Product Name: Hot Selling Hotel Restaurant Stemware
Brand Name : WIN-WIN
Category: FANCY DESIGN, EUROPEAN STYLE
Material: Glass
Grade : A GRADE
Applicable Models: HOTEL, RESTAURANT, CAFE
Color : Transparent
Feature: CHIP RESISTANT, LINE DESIGN, HIGH DENSITY
Customization : OEM/ODM
Add a sense of charm to your dining and drinking experience with the Tall Tapered Textured Water Glass. The size is suitable for water, juices, iced coffee/tea and various other beverages.


---
Previous:
Augenstern Collection
---